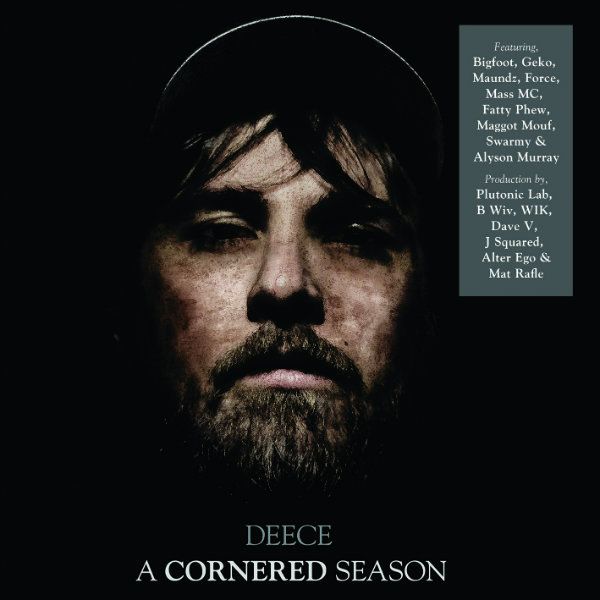 A Cornered Season is the debut solo album from Melbourne emcee Deece (of B Wiv Deece fame). While B Wiv maintains a strong presence on A Cornered Season producing six of the sixteen tracks, this album sees Deece team up with some of the best emcees & producers Australia has to offer.
Guests include Plutonic Lab, Maundz, Alter Ego, J Squared, Dave V, Mat Raffle, Mass MC, Bigfoot, Fatty Phew, Maundz, Maggot Mouf, Swarmy, Geko, Force, and the lovely Alyson Murray.
Watch music video for new single 'Who Want What' ft. Maundz, produced by Plutonic Lab:
Purchase A Cornered Season from iTunes now.
Follow Deece on Facebook and Twitter.
Release Date: 23.11.2012
Released By: Obese Records Distribution